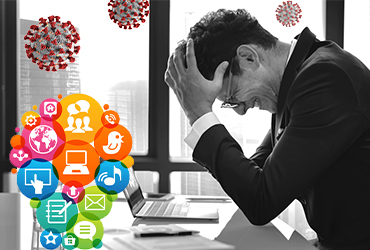 COVID, Crisis and MSME – How Digital Marketing Can Help
The impact of the coronavirus pandemic on the business and economy is unprecedented. At a time when the country is reeling under a humanitarian crisis, who would talk about the economic sufferings. And when it is about the micro, small and medium enterprises, even governments are confused as to how to help the sector survive.
The desperate times call for some desperate measures. Moreover, when the fight is for survival, one has to look for options that can yield results quickly. For the MSME sector, in particular, it is about re-establishing the connection with their consumers as early as possible. It is not that the consumers are not purchasing products in the market. Some consumers are willing to spend. The MSMEs need to reach out to those consumers. Therefore, they need digital marketing as it is the best and the surest way to identify and engage the consumers through online channels.
Digital marketing helps MSMEs shift to the online mode of doing business. Here are some of the activities that a digital marketing agency brings on board for the micro, small and medium enterprises.
Create brand's Online Presence
A digital marketing agency can help the brand create its online presence. Right from developing the website to the social media profiles, to ensuring the brand reaches its consumers, a digital marketing agency does it all for an MSME.
List various services and products on useful platforms
Numerous online platforms offer product listing to be purchased by the customers. They promote the brands among the retail consumers. The Digital Marketing agencies help guide the MSMEs to list their products on such platforms as Amazon, Flipkart, etc. The digital marketing agencies also help the brands amplify their reach through various targeted paid media campaigns.
Help increase the overall sales through online channels
An MSME needs to have a consistent flow of funds through regular sales. Unfortunately, when the markets are closed, it gets difficult for small organizations to sustain their functionalities. Thus, it becomes important for them to explore online options to increase sales. With the help of Digital Marketing agencies, these companies can better their chances to get noticed by the consumers and increase sales through online marketing tools like SEO, Email Marketing, Pay Per Click campaigns, Social Media Marketing, etc.
The presence of a digital marketing agency always helps a brand in exploring multiple marketing channels simultaneously.